Introduction
Ah, the soft-focus lens: Never has a piece of photographic equipment been so vilified. For this injustice, I blame Glamour Shots, Inc. and their shopping mall storefronts of the 1980's and 1990's, providing everyday people with a "professional" portrait – often shot with a soft-focus lens. Google "Glamour Shots Gone Wrong" and you'll find images like this one: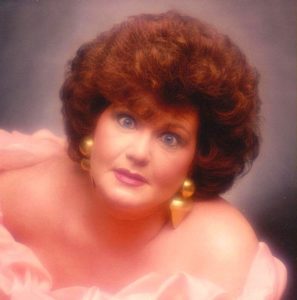 But the soft-focus lens can also produce images like this tiki god I captured on a recent trip to Maui: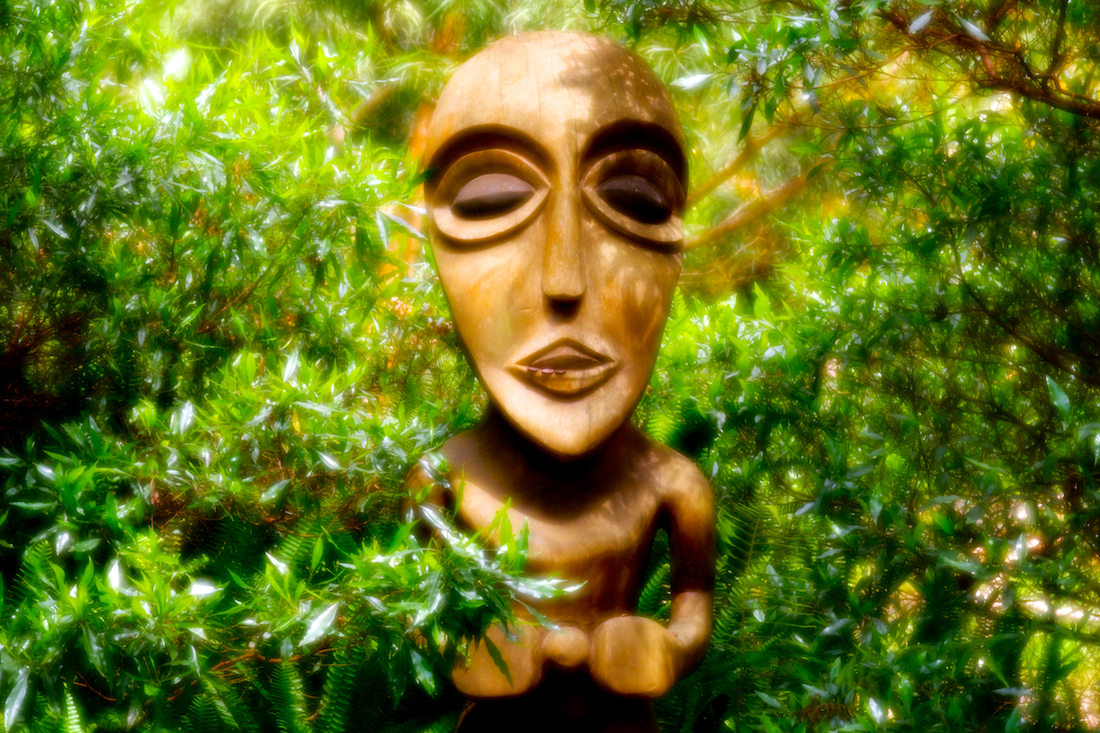 In this article, I will argue that the soft focus lens has exciting potential when paired with modern cameras and digital post production.
What is a Soft-Focus Lens?
Soft-focus lenses are specialty items that contain a diaphragm in front of the lens aperture to diffuse the light. My soft-focus lens, the Pentax FA 85 F2.8 Soft can vary the soft focus effect by altering the aperture up to about f6.7, whereupon the effect disappears. Pentax stopped producing this lens in 2006, but as all modern digital Pentax cameras are backwards compatible with all K-Mount lenses, I am able to pair this lens with my modern digital Pentax K5-IIs.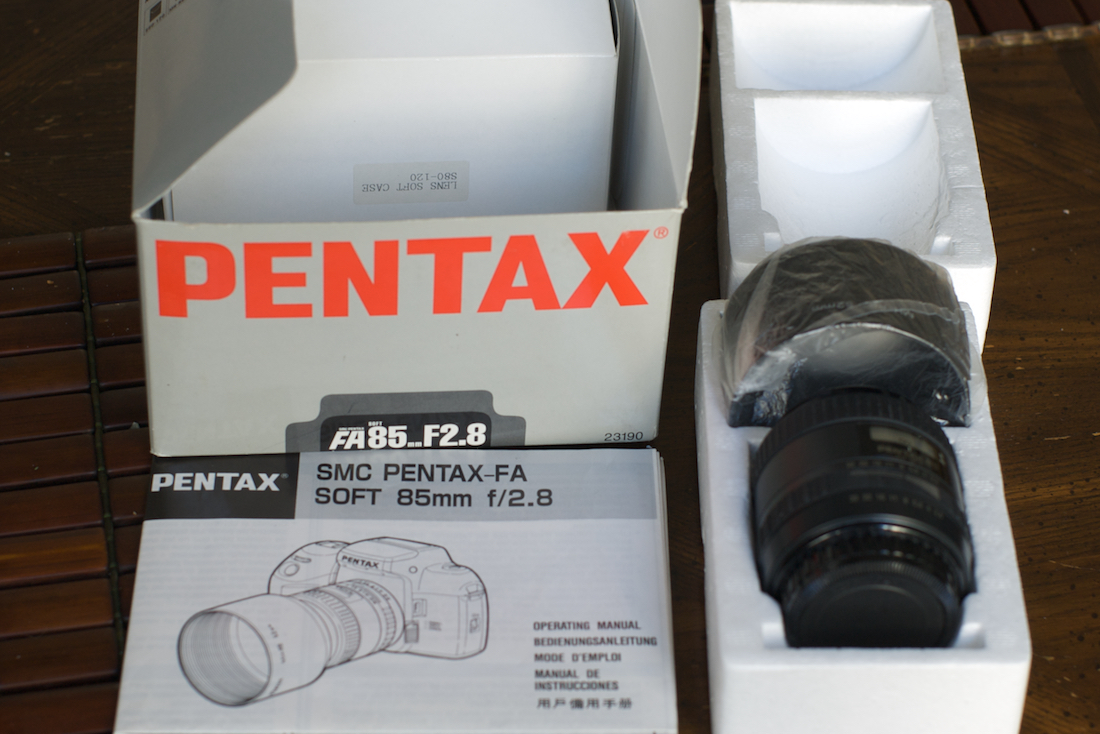 Why Pentax?
In fact, Pentax's long-standing policy of making their camera bodies backwards compatible is what drew me to the format. Thousands of K-mount lenses have been produced by many different manufacturers since the 1970s, each with their own unique optical qualities. Older lenses were made with different materials than their modern counterparts, and produce a unique mood that is impossible to re-create with a Photoshop plug-in.
Some further advantages of my Pentax rig is that their prime lenses tend to be compact designs, and when paired with a rugged Pentax DSLR, which itself is rather small, I have a portable system that produces professional-level image quality. Also, the lens stabilization is in-camera, so even old lenses are protected from my shaky camera hand. In fact, all of the photos in this blog were shot hand-held.
Ideal Conditions
In my opinion, soft-focus lenses excel in three situations: 1) high contrast compositions that doom most photos 2) Scenes with lush foliage 3)Scenes with water. For this reason, my best soft-focus shots have been at botanical gardens on bright clear days.
Koi Ponds
Just standing above a Koi pond and shooting fish with this lens can create otherworldly images.  This fish seems to be emerging from a distant galaxy through a shimmery atmosphere: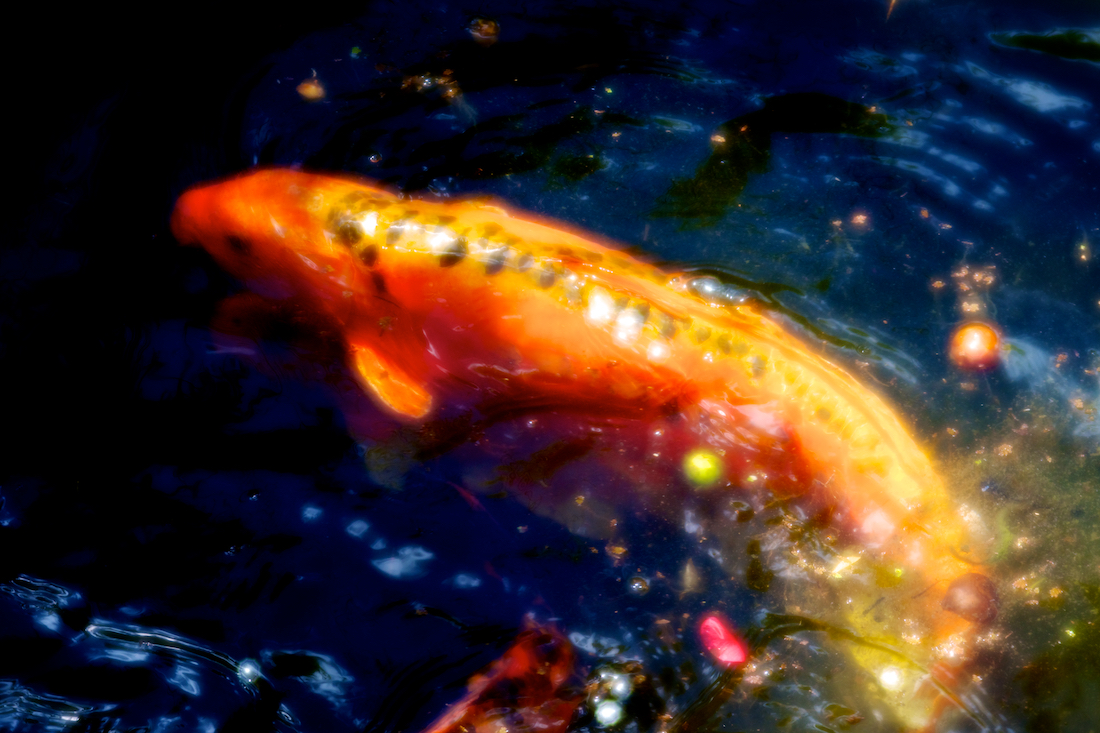 Note that some post-production was applied to this image (and all my others) to accentuate its mysterious qualities, but these alterations were nothing more than increasing contrast and vibrancy, and adding a gamma vignette.
Foliage
Foliage, backlit by the sun, takes on a comforting glow.  Even a simple shot of cherry-blossom tree reveals a magical world beneath its branches: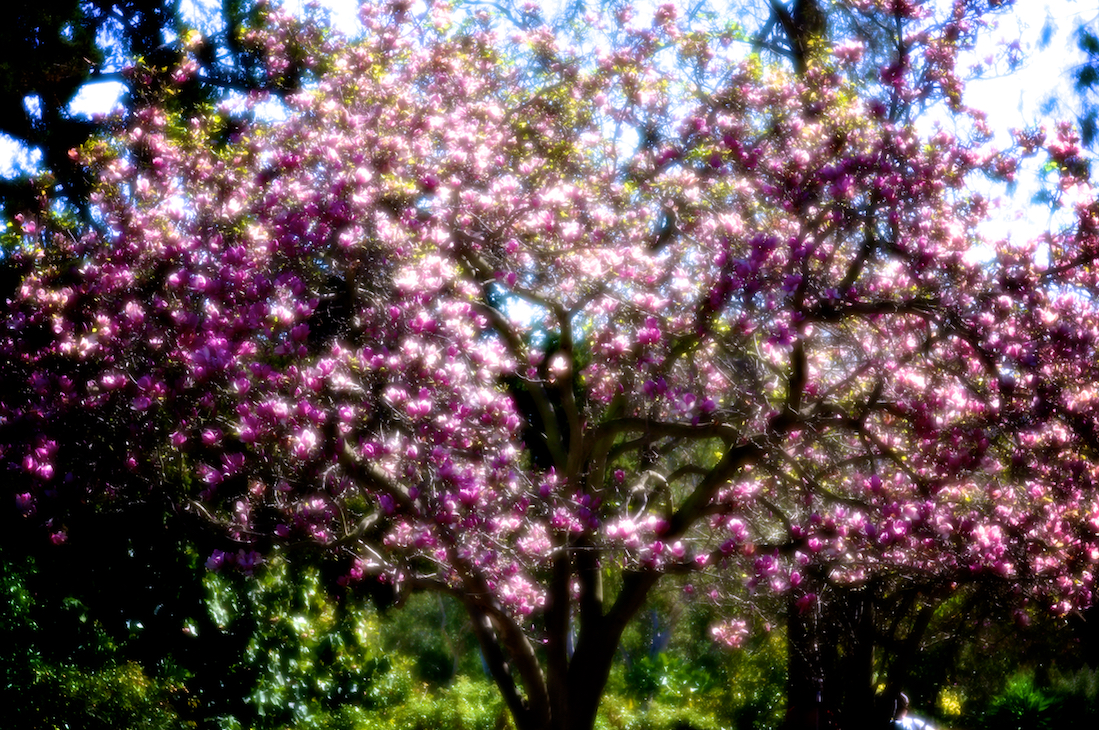 Display Options
The cherry blossom tree photo above is mounted above the fireplace in my living room.  It was printed on canvas, and the canvas texture lends another level of detail, completing the effect.  Often, people wonder whether the image is a photograph or a painting.
Conclusion
Strangely, I haven't had nearly as much success with the soft-focus lens shooting portraits, the original intent of the lens design.  It seems that the possibilities of this lens lie in new uses revealed by digital cameras and post production.  I look forward to pushing the limits of this new style of photography.
If you are interested in seeing more of my soft-focus images, they can found here.